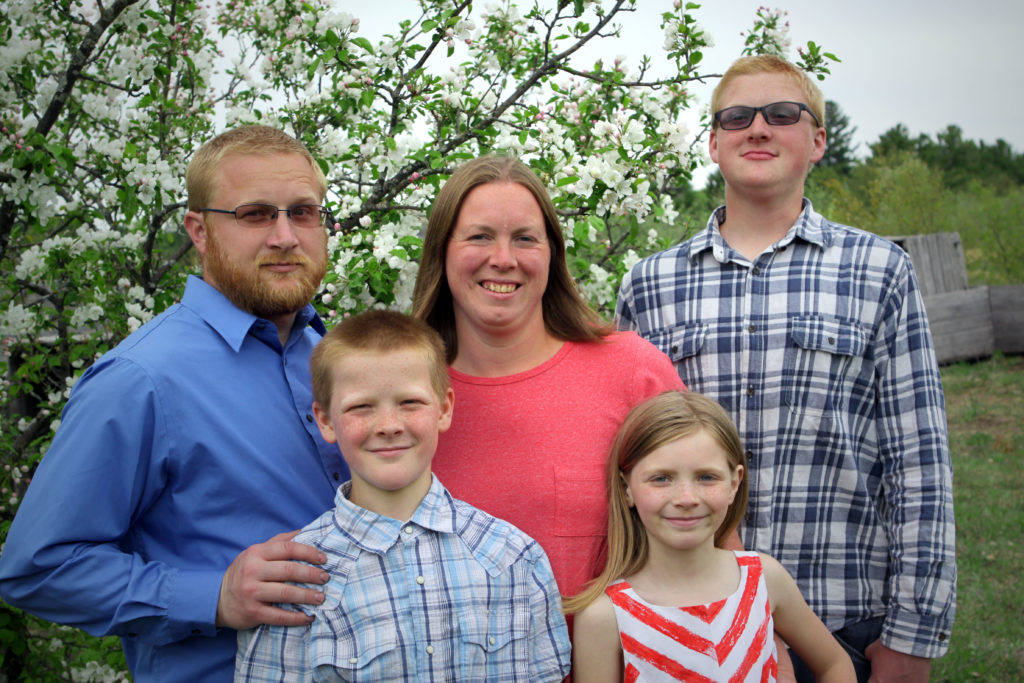 The Jed and Bonnie Flynn and their family are second generation market farmers. We have been farming full time since 2008.
Jed's parents started the market farm when he was just a teen. Jed actually planted our orchard with his parents. Not an easy, or fun task as a teen. But Jed was given an amazing green thumb, and he loves caring for plants and animals. You find Jed working the behind the caring for the orchard and gardens, and if he isn't caring for those plants he is harvesting the bounty that they have produced. He does appear at market, and enjoys discussing our products with many customers and of course playing the game of "what kind of apple is on my backyard tree?"
I love planning the garden, seed starting, harvesting, and selling our produce. You will tend to find me working at the Mancelona Farmers Marker, when I am not working full time at Shanty Creek. I also manage the Mancelona Farmers Market. I am the one behind most of our social media posts as well and the inhouse blogger (did, I just say that? who am I fooling, I cannot write well).
The Kids (Caleb, Ian, and Anna) love to run and play in the orchard, and some days say they will take over the farm. Other days they say they want to do something else. We are not pushing them either way. We know that God has a plan for them, and if it doesn't include farming that is ok with us.
As a whole we all love to be outside. When we are not working we enjoy cooking, camping, the guys all enjoy fishing, Anna loves painting, and Jed and I enjoy reading as well. We love to spend time together, for the most part, and hope you enjoy reading about our adventures farming, cooking, and having fun.
If you want to work with us, here is our current media kit (4/2020)
https://drive.google.com/file/d/1M1ocM2OxymOe6T2wy4HaRcxc6mqe77a5/view?usp=sharing