Jed and I have several cast iron pans that make up our entire pan collection. There are so many benefits to cooking with cast iron. I am going to name 10 here
This blog contains affiliate links, which means that if you happen to make a purchase following a link I provide I may earn a small commission off of the sale, however, there is no cost to you. I only link products that I use or are very familiar with.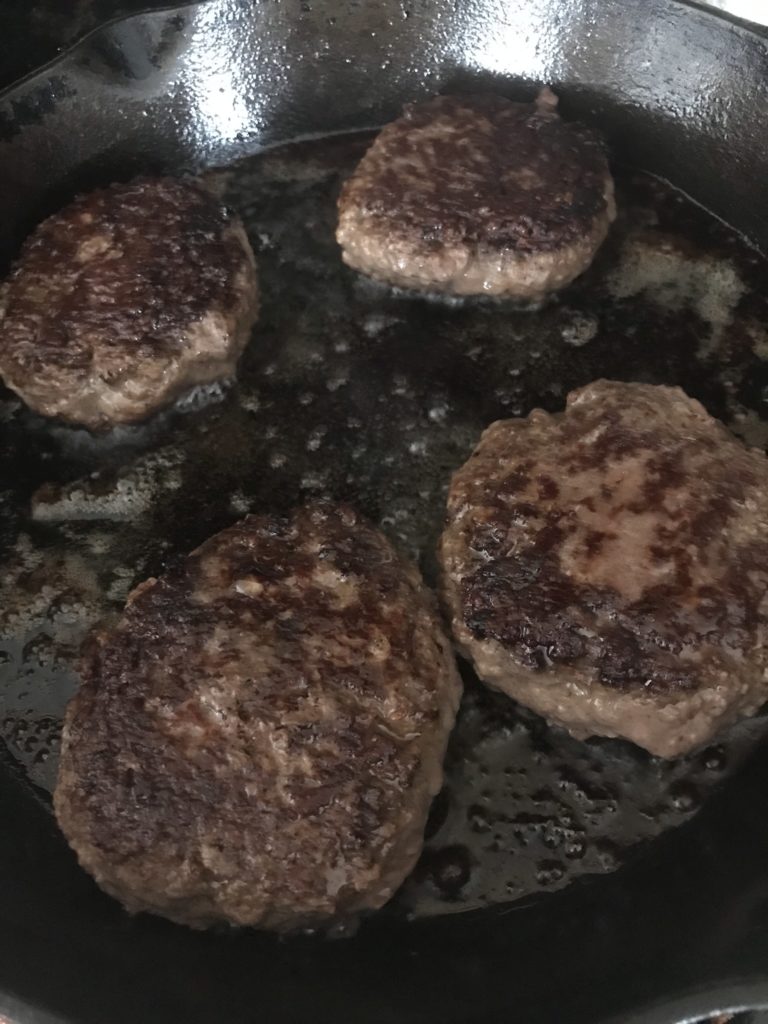 These pans are tough, and durable. You can drop them and they don't dent, they last generations! We have some given to us from both sides of our families. They really are cherished in this house.
Once seasoned, they are nonstick, and don't require special utensils to not scratch them up. Our most used size is a 12 inch pan. I have multiple pans in this size.
They add a little bit of iron to your food. Which is great for those who suffer from iron deficiency. Cast Iron pans are dual purpose. Which means you can use them both on the stove top and in the oven, and also for those who enjoy camping, they are perfect for over the fire!
They heat evenly, and hold their heat. So, your food in them cooks evenly and stays warm even after your have turned off the stove.
Cast Iron is easy to maintain. Just wash with hot water, a tiny bit of soap if you feel its necessary (but Jed will tell you it isn't), and use your favorite scrubby to take off anything that doesn't come off easy. In our experience most everything comes off easy, unless the kids didn't watch their eggs and burnt them on the pan. It happens, and it just takes a minute of elbow grease to clean it up. We dry our pans on the stove top and drizzle a little olive oil on them every few washes to maintain the seasoning.
Cast Iron is a great value. When we were newly married I spent some healthy dollars on some large nonstick pans, that within a few years were dented, the handles coming off, the nonstick coating was flaking off, and they were pretty much ruined. I could have spent the same amount of money and and picked up the entire set of cast iron that I currently have now, and still had some money left over! How frustrating!
Jed gets to use chainmail! After a few years of using cast iron more than nonstick pans, I finally ordered Jed the chainmail scrubber that he was wanting. He says it makes cleaning the burnt on food that happens while teaching the kids to cook much easier.
If by chance we find some at a garage sale, auction, or resale shop that are rusted and look bad, they can be restored. Jed has looked up how to easily remove the rust and caked on yuck. I am not sure of all the steps, but I know it involved some soaking in a lye solution, followed by a vinegar solution, then a regular wash, before being seasoned.
I know I said it first thing, but I cannot stress it enough, these are tough and durable. Our kitchen is stocked, and next we will work on stocking the camper with cast iron. Because it is a dream to cook on and easy to maintain once your used to using it.