Are you a creature of habit? I most certainly am. While there is not a set meal schedule at the Flynn Household, there is most certainly a set grocery list, that isn't strayed from too much. With the exception of sales, and holidays my basic grocery list is a version of the following:
This blog post contains affiliate links, which means if you happen to make a purchase following my links I may earn a small commission from the sale, however, there is no cost to you. I only link products that I use or are very familiar with.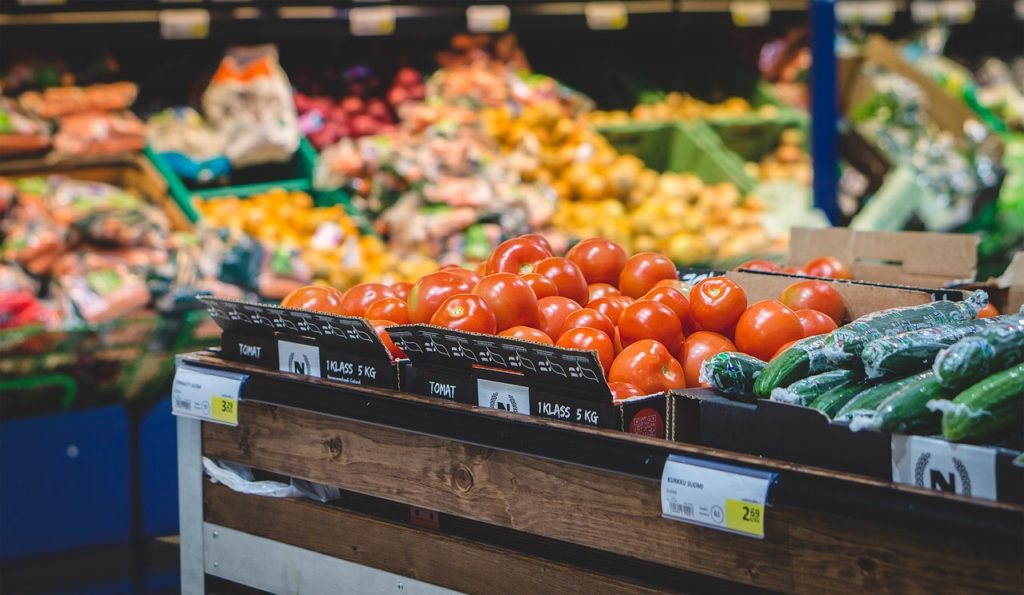 Meat:
Hamburger
Eye of Round (beef)
Pork Loin
Sausage
Chicken

Dairy:
Milk
Eggs
Chunk Cheese
Sour Cream
Feta Cheese
Cream Cheese

Other: (not every week, but we make sure there is always some available)
Coffee
Chia seeds
Coconut oil
Olive oil
Garlic Powder
Onion Powder
Salt
Pepper
Smoked Paprika
Ancho Chili Powder
Cumin
Italian Seasoning
Nuts (peanuts, almonds, cashews)
Pickles

During the Winter months, when we either don't have it or cannot find it at the farmers market:
Spinach or Salad mix
Bell Peppers
Cucumbers
Sweet Potatoes

Purchased locally from other farmers if not grown ourselves, year round:
Potatoes
Carrots
Beets
Maple Syrup
Honey
Everything else? Where is the rest of our produce? Well, seasonal eating happens here a lot. I don't like the quality of most produce out of season. Sorry, but tomatoes shipped in from other parts of the world don't taste that good to me. I don't eat them if they are not local or my own. Now I do watch the berries in the spring. Sometimes a sale on Florida berries happens and I pick some up.
I can a lot of tomatoes. We don't need to buy tomato sauce, paste, spaghetti sauce, or pizza sauce. There were literally over 200 quarts of tomato sauce at one point in my pantry in the fall of 2018. I know because I was counting them as I filled the shelves. Peaches are also canned for a winter snack.
Berries are stored in the freezer, along with various meats when they are on sale. Pumpkin is cooked down and frozen as well. This means during winter we eat well.
Now, I am in no way, shape or form going to tell you this is how you should shop, or store your food for your family. This is simply how I do it. Canning food is not hard, but it is not for everyone. Freezing food is also not hard, but it's not for everyone. Most people do not have the pantry or freezer space, or enough jars to make it happen, and that's ok. Don't feel bad. I enjoy doing these things, which is why I do them.
Working on a limited food budget, but not wanting to eat processed food can get fairly interesting. But Jed and I do our best to keep the house stocked with many options. We have a range of seasonings that keep us out of boredom with our food. Some herbs we grow ourselves, and others are bought. I am planning on some blogs in the next couple of weeks that will showcase some of our different "go to" recipes. Some are more favored recipes than others. ? Just ask the kids. Anna has no problem telling you that meatloaf burgers are not her favorite, while I love them myself.
I do purchase some of my specialty flours off of Amazon. Trying to find them local is not easy, Meijer is often out, and I don't get into Walmart much, with Amazon Prime, I can have them to my door in just a couple days. Which works great for me, besides, I do save a little bit of money buying those online.